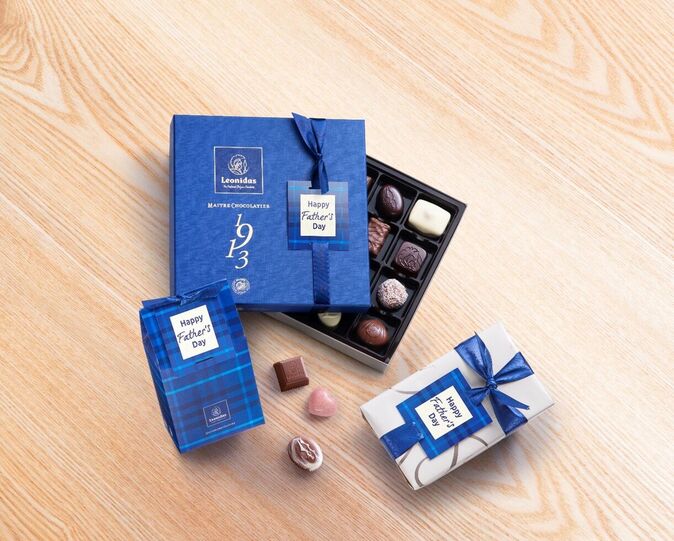 Father's Day
The month of June is finally here and we will get to celebrate fathers! But what to give them as a gift? Between organising the school fete and completing school reports, the teacher hasn't had time to help… disaster!
A tie, maybe? Far too ordinary. And who wears them these days anyway? A framed photo of his children? Why, when his phone is full of his little rascals' funny faces! A new tablet? Ah, no, that was his gift last Christmas…
But talking of tablets… how about giving him chocolate? Who said fathers don't eat it? No one, we agree! They appreciate it just as much as mums and kids. There we are, chocolate it is; it's an excellent gift idea for Father's Day. But where to find this blissful box for sharing? At Leonidas, of course!